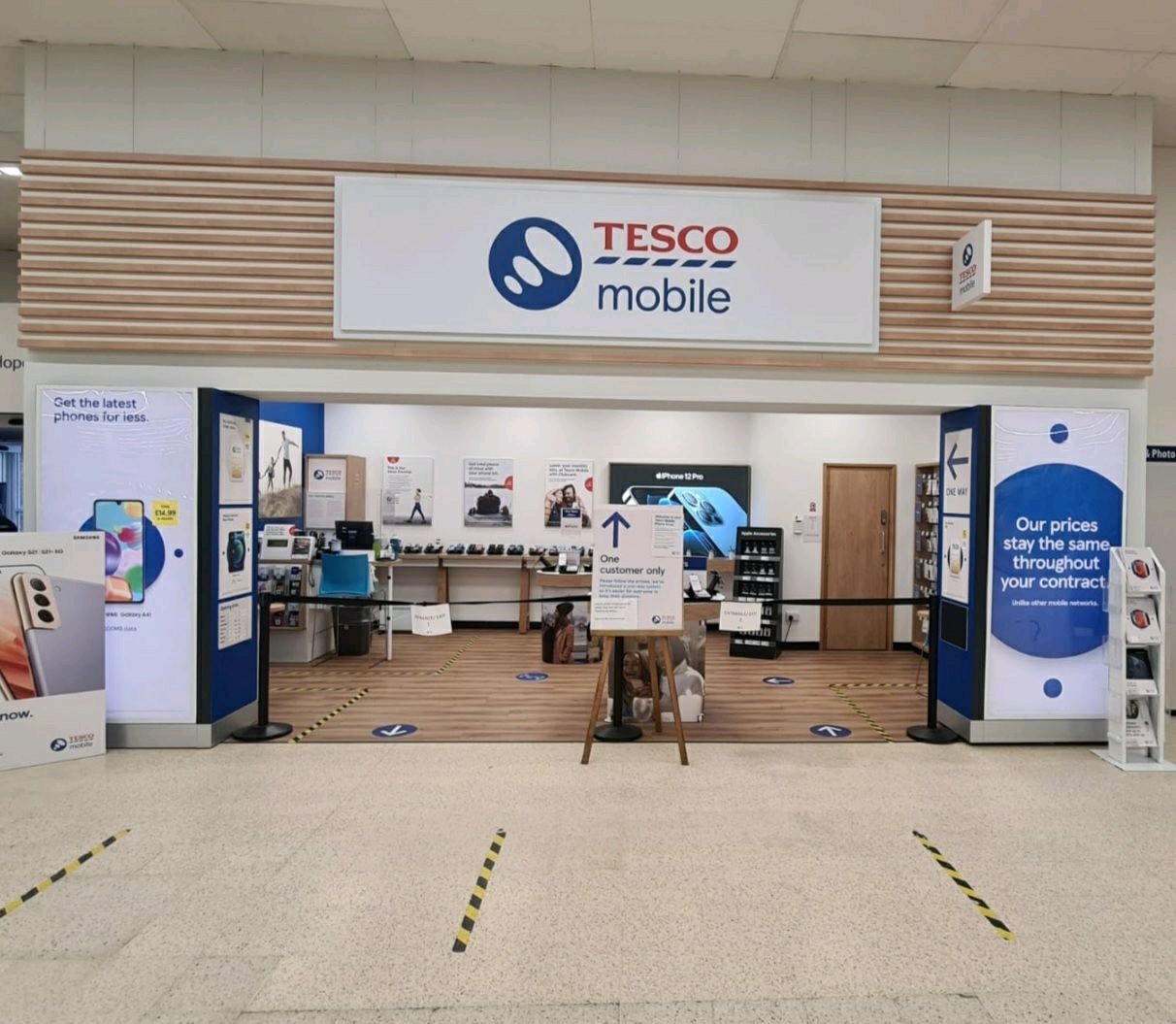 Tesco Mobile
A FRESH LICK OF PAINT FOR A FRESH NEW REBRAND
With a refreshed mobile signal pulse logo and new use of the Tesco brand colours, it was our job as decorators to reinforce Tesco Mobile's identity as a quality brand within the overcrowded mobile market.
Working with tight deadlines and a short lead time, Davison Solutions had one month to plan the project and three months to decorate 253 stores nationwide.
In order to minimise disruption, we worked tirelessly around the opening times of the stores, the walls and ceilings being meticulously decorated by our team of specialists during the night.
We professionally prepared all surfaces and conscientiously covered flooring and protected all merchandise that remained in the stores overnight, so that our work was carried out with no inconvenience to the staff or customers.
We were honoured to be contracted to offer an expert decorating solution for one of the nation's favourite supermarket subsidiaries.
Do you have a decorating project in mind? Contact Davison Solutions today.